It's fall, and it's time for the Progetto 46 to come back in a number of bundles. The semi-autoloader tank is almost exclusively the domain of very skilled players, as it relies on good positioning and map awareness/control to make any serious impact on the battle. But, if that sounds like you, it's up!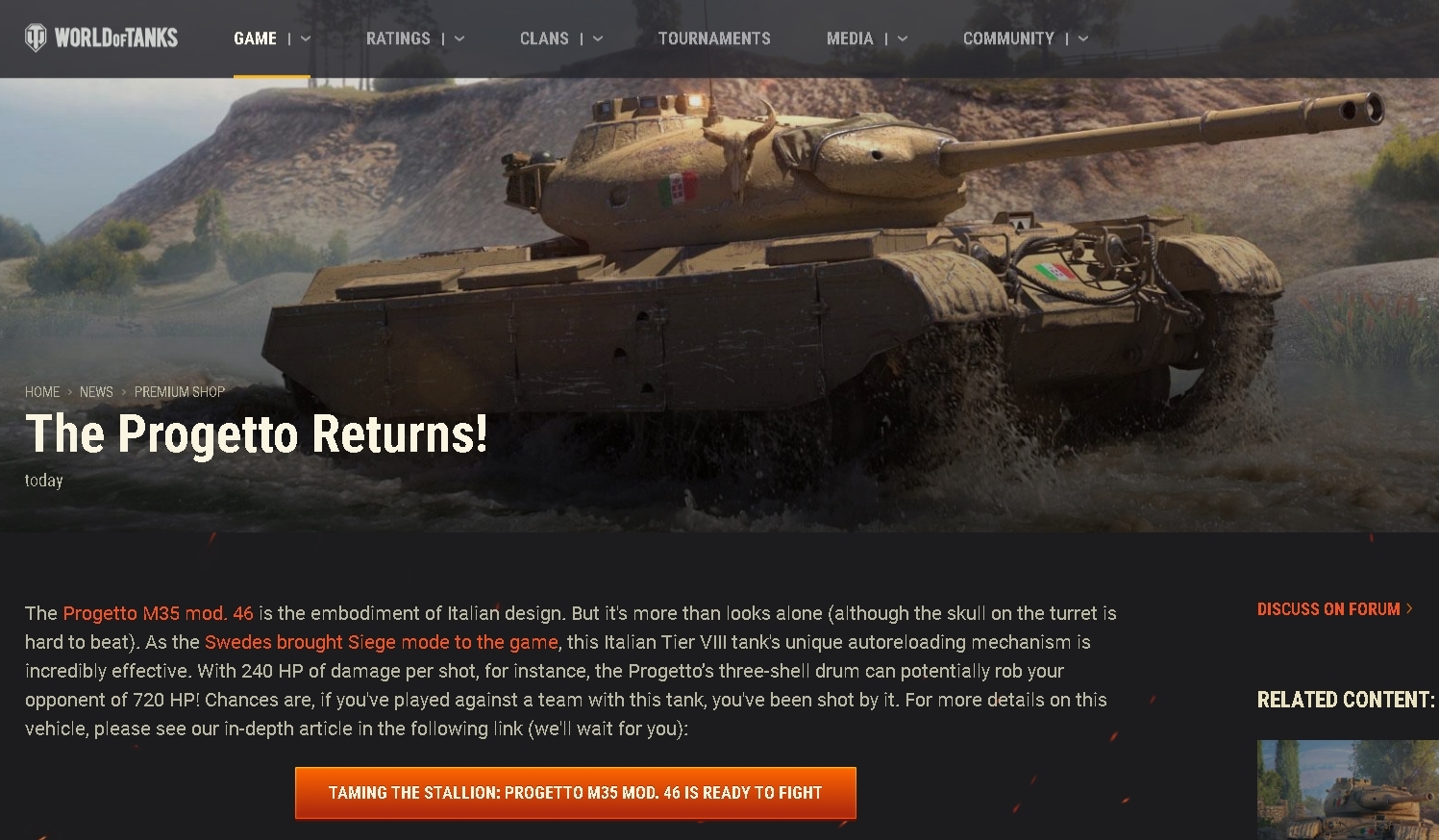 The Progetto 48 starts at the highway robbery price of $92.00, but drops down some for the base model.

The base model is still $49.00, but still includes a 100% crew, which is kinda strange/rare for a tank like this.