The Primo Victoria, the Sabaton special tank, is back (for a third time this year)! I'll let Wargaming try to sell it to you
HERE.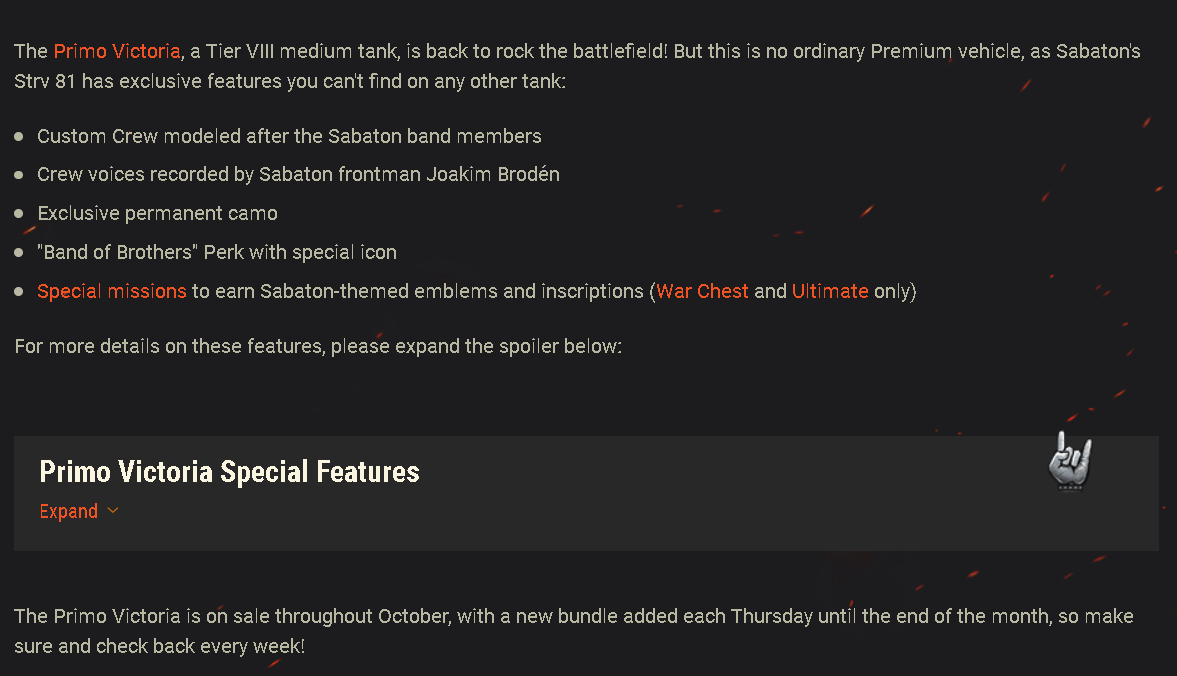 So, what does it cost? Well, Wargaming is once again "staggering" the bundles, so the cheaper ones won't be up until the final days of October. At present, only the ridiculous "War Chest" and "Ultimate" bundles are up.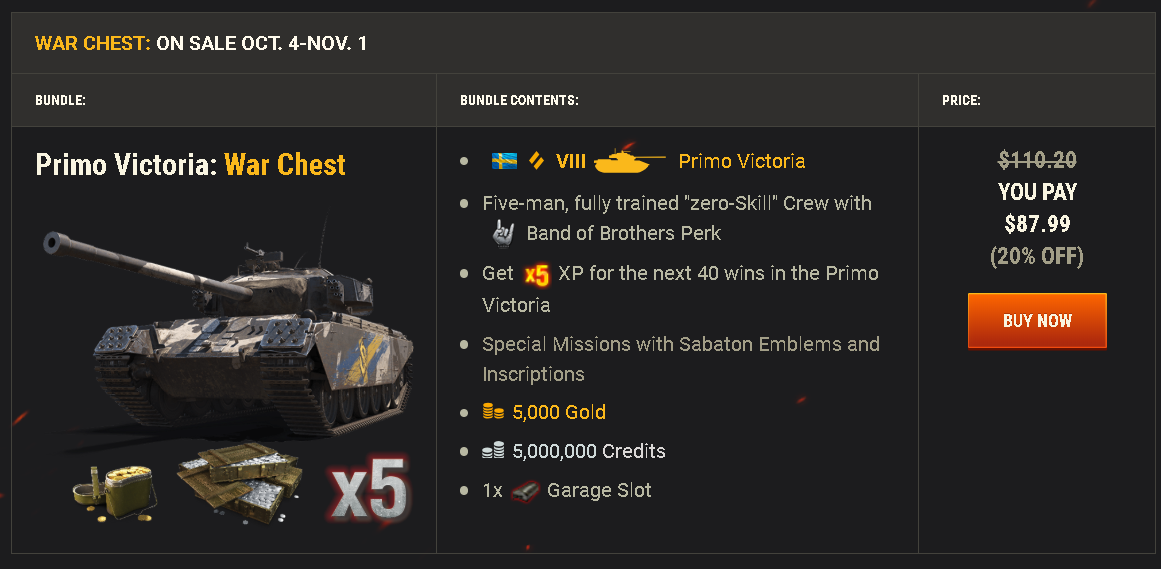 ...which I don't recommend.
The Primo Victoria is the STRV 81 with a coat of paint and a special crew tucked in, but even this is still just another Centurion- if you like Centurions this thing really does rock, but if not, it's probably not going to be your jam.

It was last sold in July, so don't feel any pressure, the Sabaton tank isn't going away for long. It was also sold back in February, if you'd like a preview of it's projected sale prices HERE.