We have a look at the new Soviet tier 8 tank destroyer, well ahead of any NDA's and whatnot as some players in Europe spotted community contributors out playing it. Stats are hidden, and pictures are few.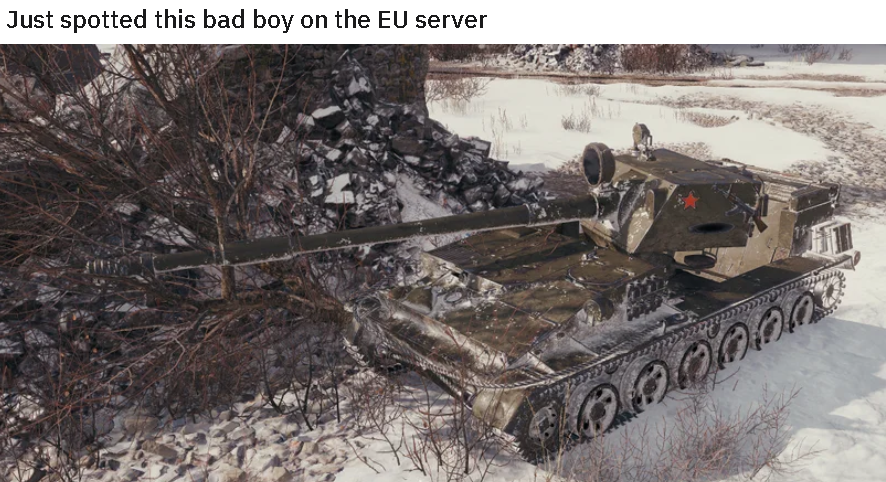 What is known is that it's fast, has a semi-traversable turret, and very good gun handling. Many are already comparing it to the German Skorpion G, but better as it's a smaller (and allegedly faster) vehicle.
I'll post more info as it becomes available.
Thoughts on this one?