Wargaming is selling the FURY! and the M4-Loza again, billing the sale as a battle over which is better.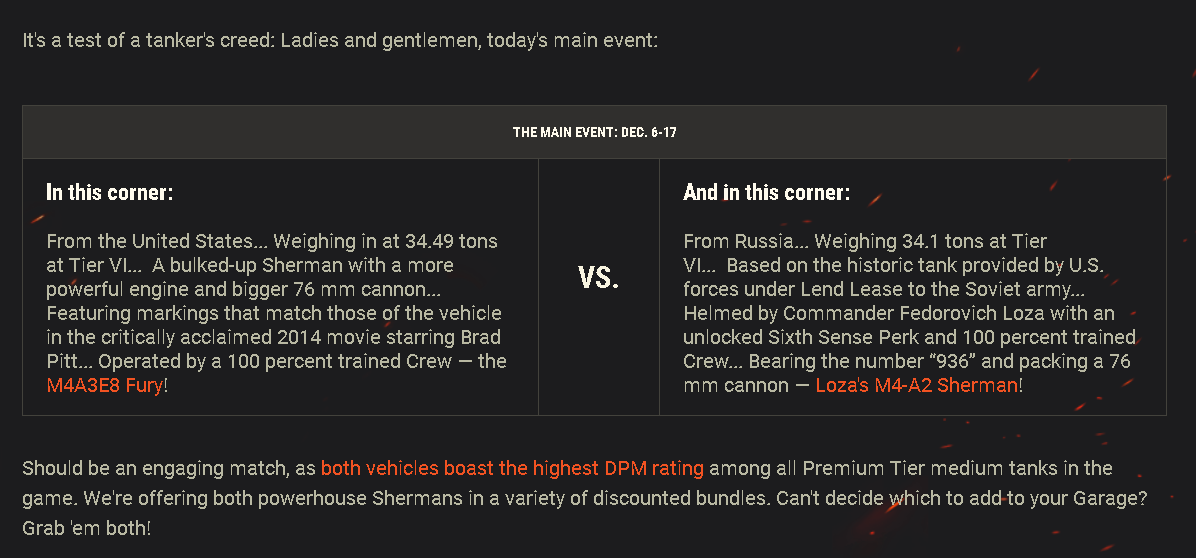 Spoiler, the FURY! is better because it is faster and has much better soft stats. But, if you gotta have em, you can for $20 each, which isn't too bad for Wargaming.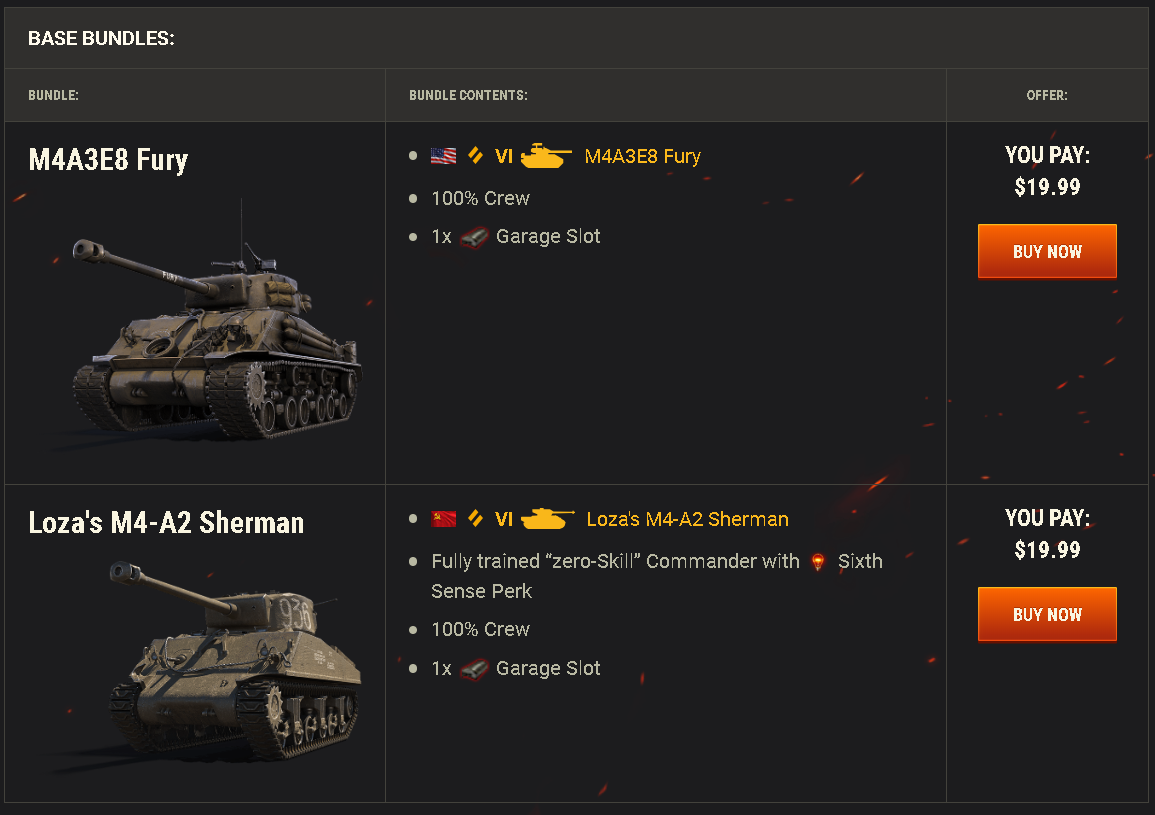 Or, if you are insane, you can get the War Chest bundle for $69.99.