After closing their T-Shirt shop up in 2015, WOT has finally re-entered the 'merch' world with a storefront in the EU. They are offering discounted shipping to the US and Canada, but haven't opened a storefront in the US yet, so World of Tanks is still lagging behind virtually every YouTube channel.
However, they are now offering the "Collectors Box" which has a statue of Tiger 131, a mouse, an art book, some posters, and a keychain. Neat.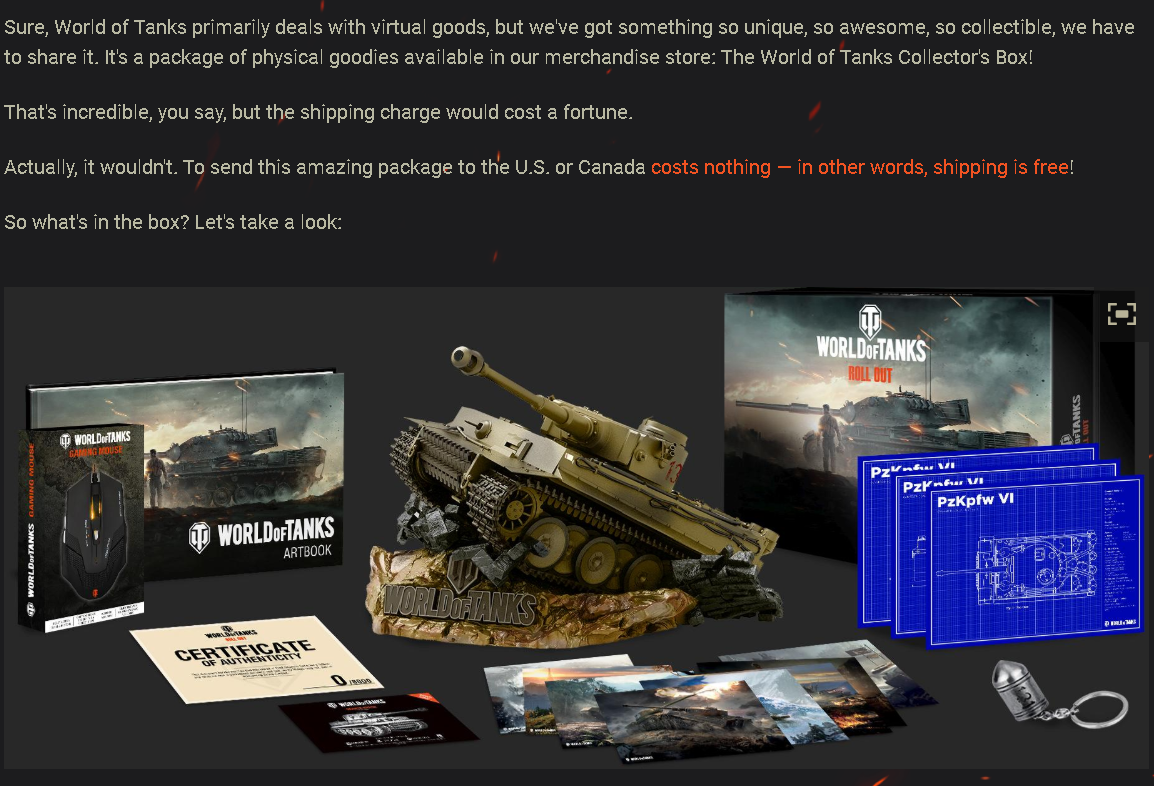 So, what does it cost?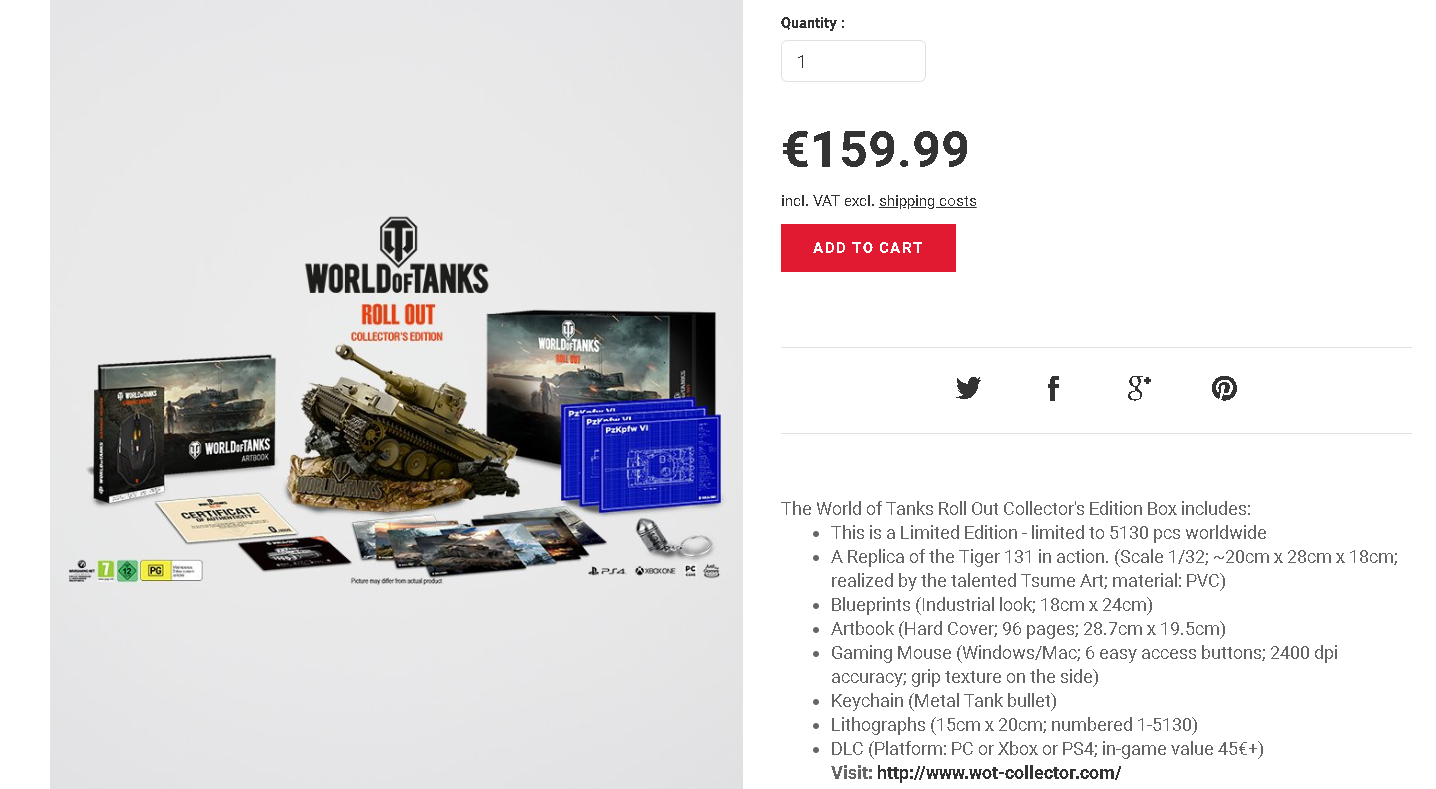 So, in US Dollars:



Ah.