So I picked up something new.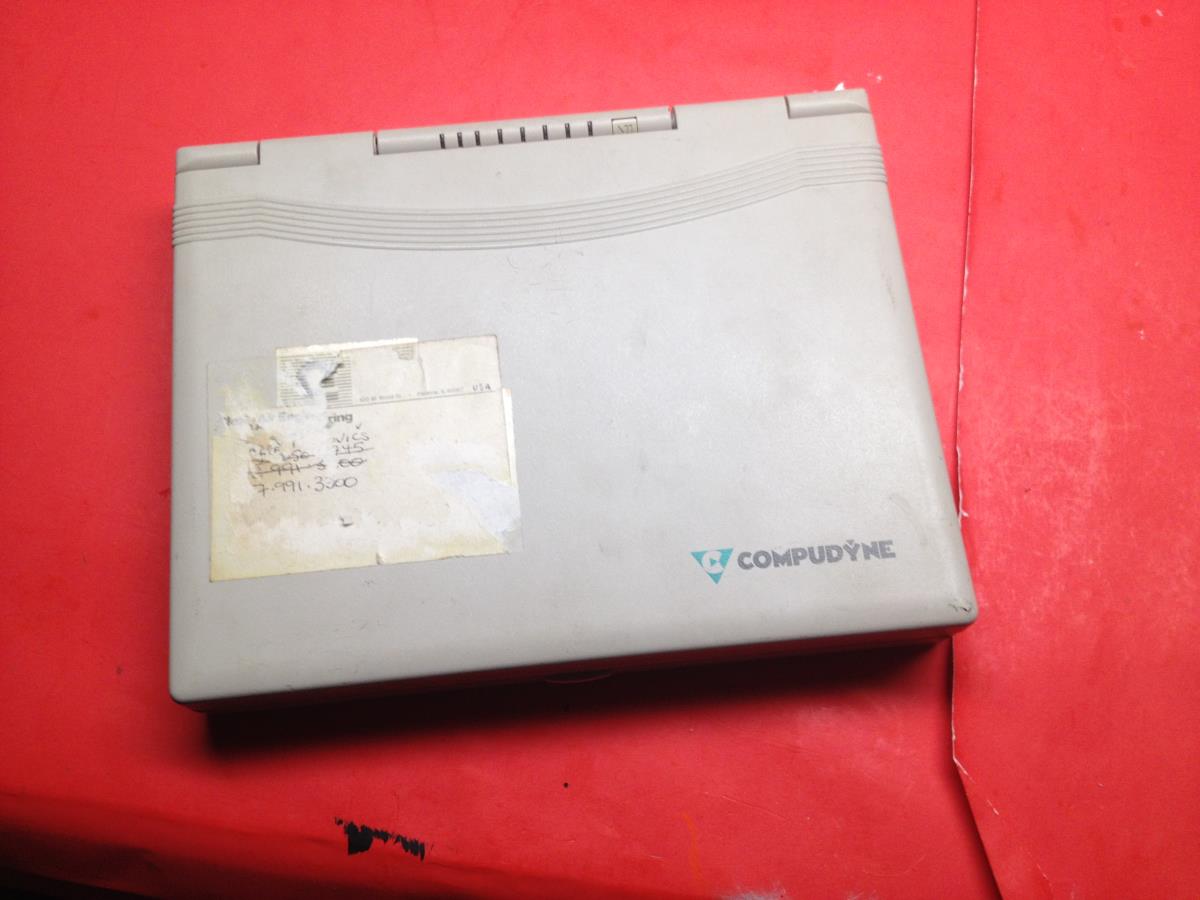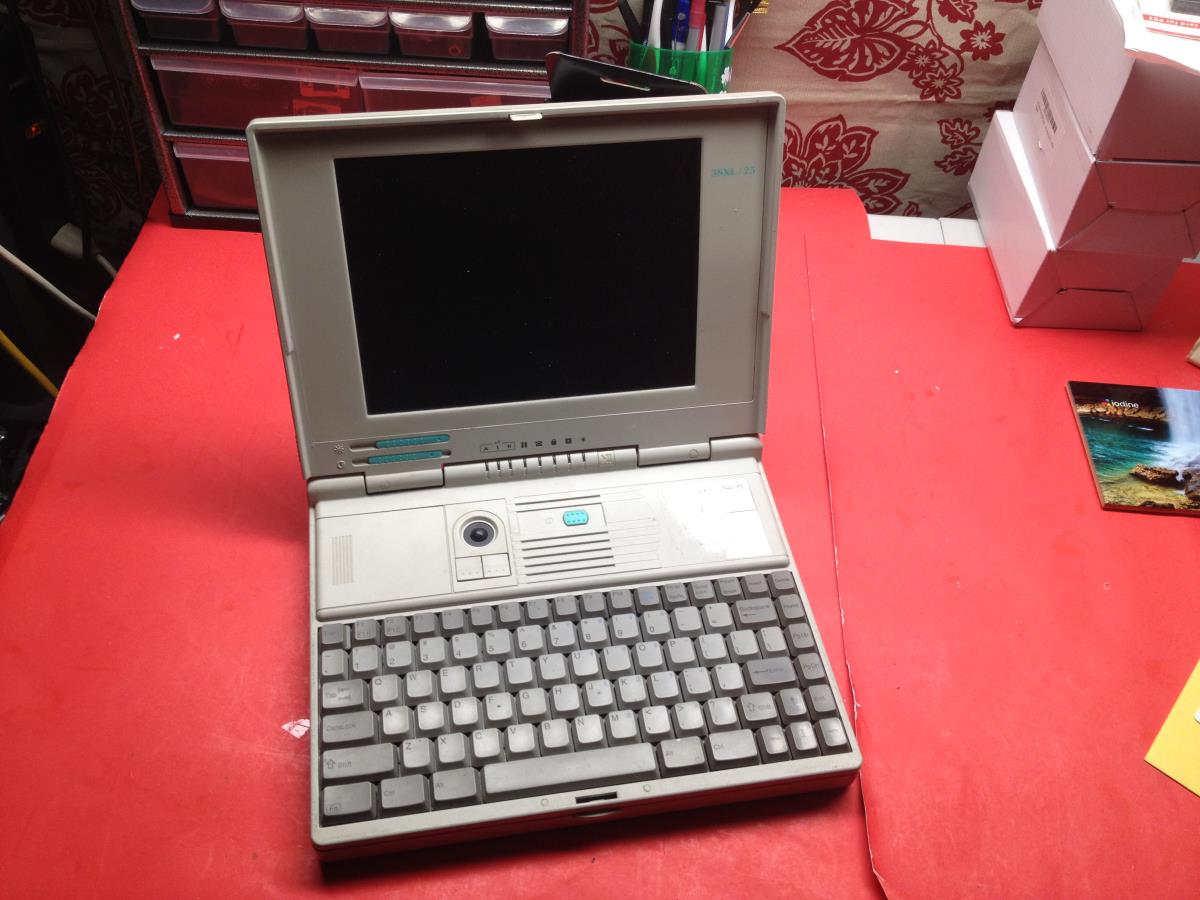 This is a Compudyne 3S-XL/25 from 1992-ish. It's still got notes and tags attached to it indicating it was used by Clean Air Engineering until at least 1999, which is a long time for a DOS-based laptop to keep going. It's dirty and in kinda rough shape, but that's to be expected for something going on 30 years old that has been tossed around a lot.

I picked this one up for three reasons. The big one is that it fills a gap in the WCC collection for the "early 90's laptop" for my presentation on the evolution of mobile computers (which I might get to present yet this year, fingers crossed). It has all the features I was looking for in that regard as a good bridge between the Compaq "proto-laptop" and the much more familiar Gateway Solo I've shown off previously.

The second reason was that it's a Compudyne, a brand I'm familiar with and is actually built pretty well for a cheap PC clone maker from the late 80's/early 90's. I know for sure that once I get power into it, it'll boot and run without a problem, and that it'll take whatever abuse might get thrown it's way going forward. It's also got a neat beige/green color scheme that I kinda dig, so that's a bonus.

The third reason was the price- as a "for parts" machine, this thing didn't cost hardly anything. Which makes sense I suppose- I think I'm one of the very few people who still have plans for computers this old.