While going through my old stuff, I've come across a pile of old brochures from years and years ago. I'm not sure what to do with them, so here they are- scanned in as best as I was able with my Epson V33 flatbed scanner.
Today's entry is the Crossroads Antique Mall, located outside Hershey Pennsylvania. This brochure was picked up by me in the summer of 2005, though we didn't visit then. As antique malls are sort of ubiquitous travel stops, they are of course still open and operating today:
www.crossroadsantiques.com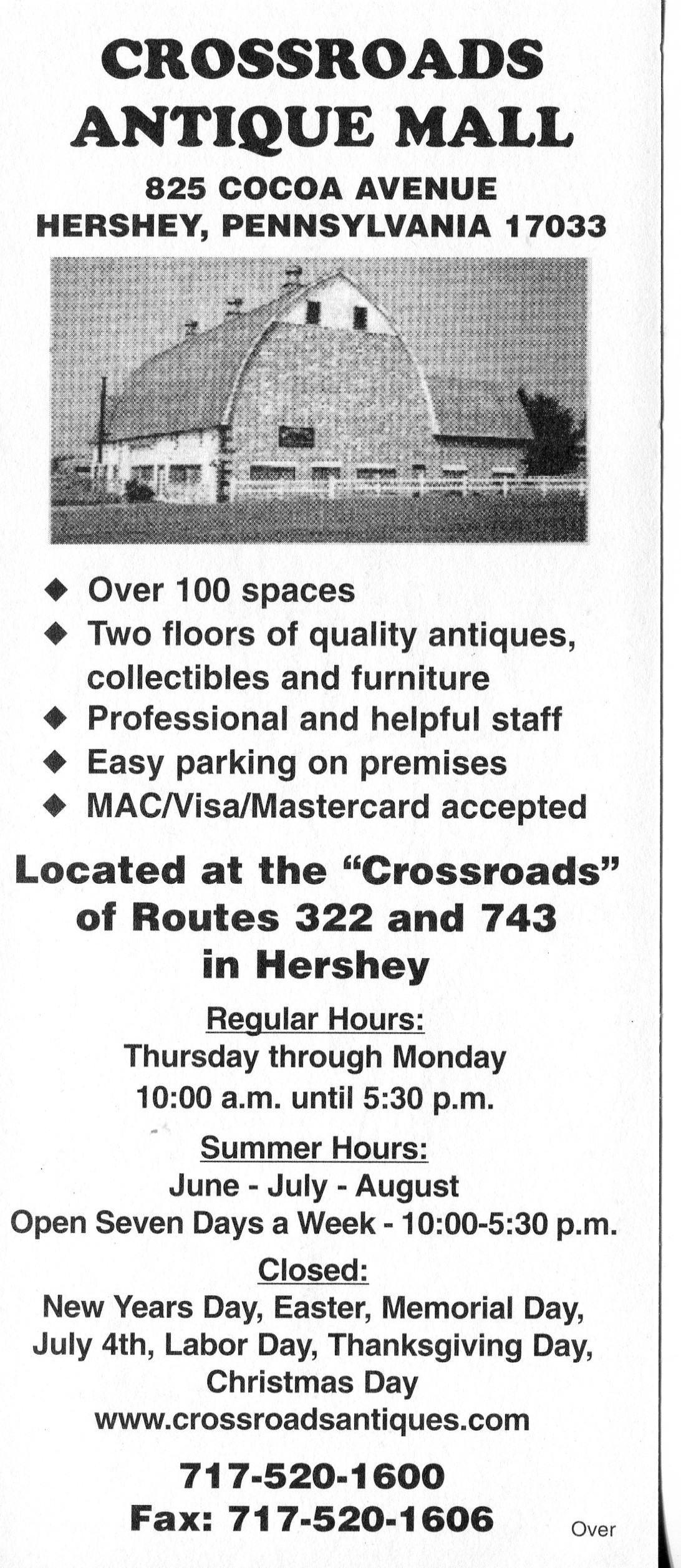 The back is curiously empty with only a simple map. Not too bad as a black and white brochure goes.