While going through my old stuff, I found quite a few old brochures and other old items I'd collected over the years, and decided to scan them in for posterity. Now those of you who may be interested in these time capsules to attractions past can enjoy them as well!

Today's entry is a 2007-ish brochure for Mackinac Island's "Haunted Theater".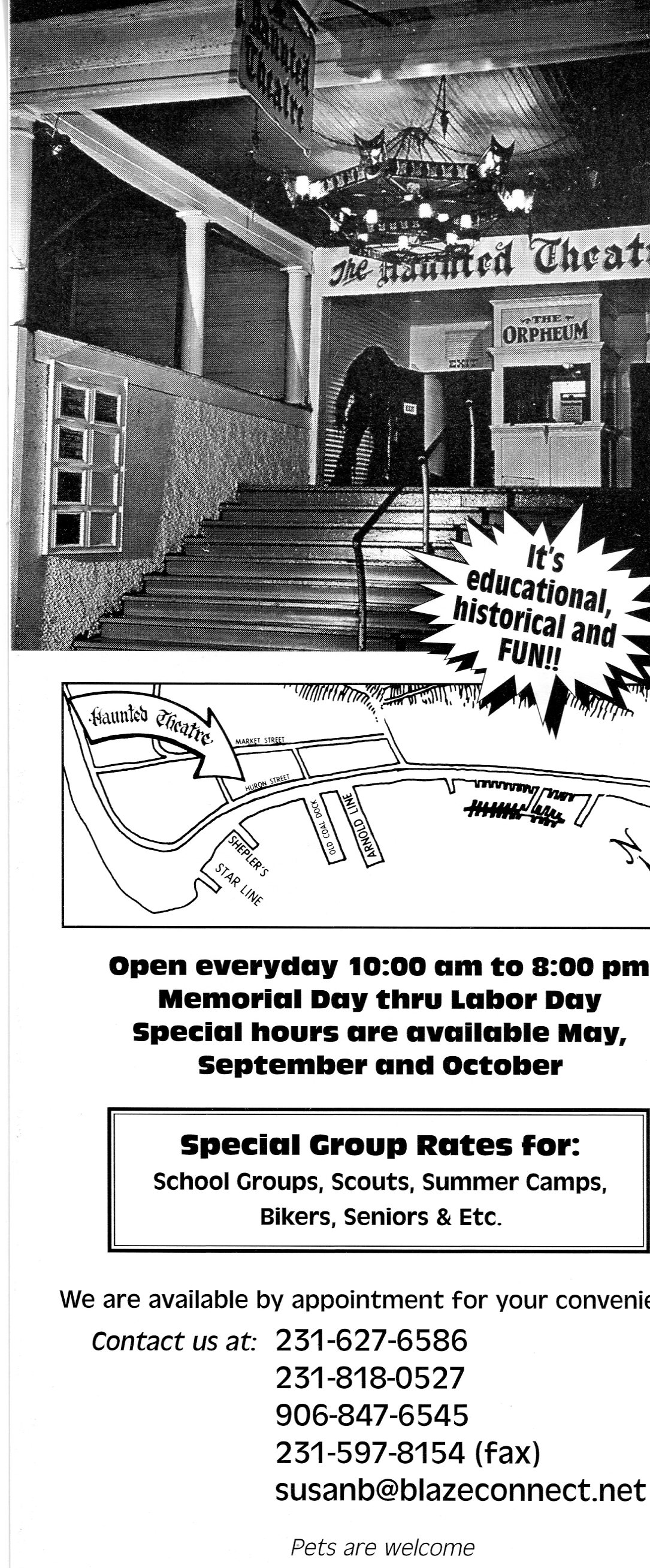 The actual attraction was closed when I visited the island many, many years ago, but it is still operating as sort of a haunted house attraction today, and is still going strong. Both it's Yelp page and TripAdvisor reviews are very positive.
Their website can be found HERE.

No word on whether pets are still welcome.