While going through my old stuff, I've come across a pile of old brochures from years and years ago. I'm not sure what to do with them, so here they are- scanned in as best as I was able with my Epson V33 flatbed scanner.
Today's subject is a Bedford Pennsylvania Tourist Bureau classic, their bright neon brochures for "Gravity Hill", a free attraction on a rural road. It's a rather clever way to draw tourists off the main roads and off towards the hobby farms and other small-town attractions in Bedford county. I would expect the same brochures are still in use today.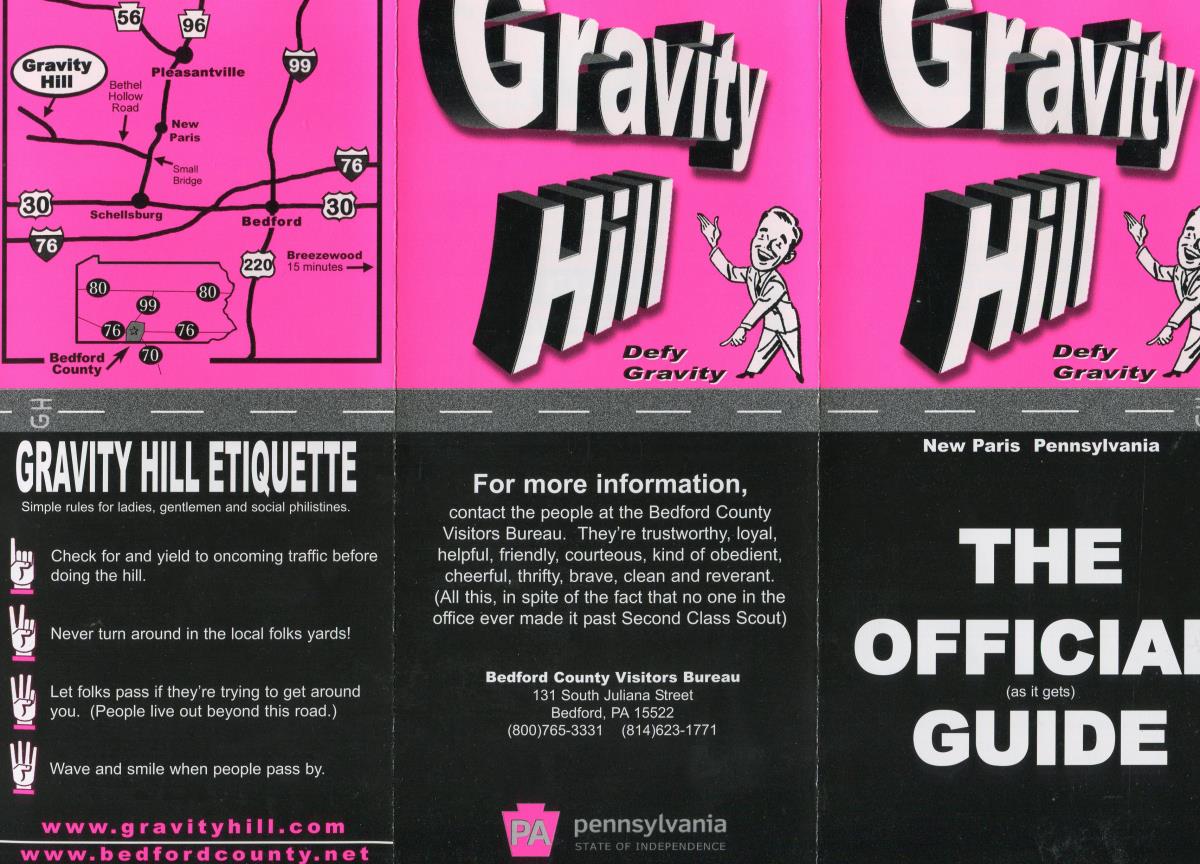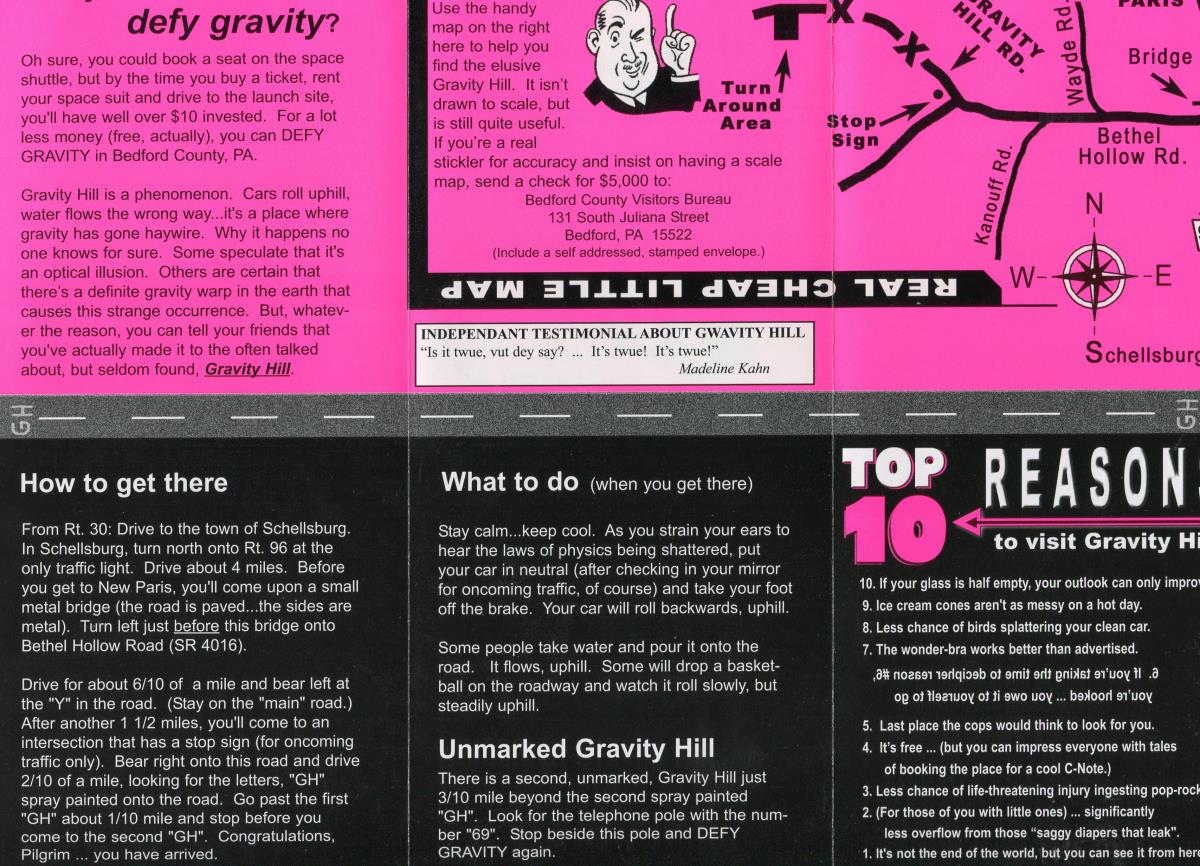 The hill does have it's own website now HERE and the hill has a TripAdvisor page HERE.

I've been to this one, and it's one of the hundreds of roads out there that due to terrain and vegetation, it appears that things like water or round items roll "uphill" in a rather clever optical illusion. There are a few roads like this in every state, though very few are as well advertised as this particular stretch of road in rural Pennsylvania.