World of Tanks is, by no means, a drab game. Despite being set in a war-torn hell of endless armored conflict, the vehicles and the environments are actually quite vibrant. One thing that has eluded gamers was a splash of color for their vehicles. Though WOT allows players to select camouflage schemes and apply various emblems, the emblems are small and limited, and the camouflage schemes are all historically accurate to the time period. Though there's nothing inherently wrong with this, it meant that there were only about 7 ways you can customize your tank, and by the numbers alone, it meant that your customization was shared by many, many more players. For many years now, WOT has held a hard-line stance on making things as historically accurate as possible... well, that seems to be changing...
<!--more-->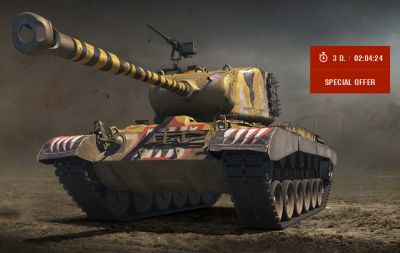 I believe the change of heart began in August of 2015 when WOT reversed a change they had made to British desert "dazzle" camouflage. The camo scheme in game had a brilliant blue color to it's blue stripes, and WOT had toned it down to be more historically accurate. Players complained, and they reversed course, keeping the brighter, more vibrant blue schemes instead. This was the beginning.
After that, there was the lovely machine you see above, the "Ripper Patton", now called the "Patton Korea" or "Patton KR". It is historically accurate. In the Korean war, many tank units were permitted to decorate their tanks in ferocious ways, like the in-game Patton KR is- and the people loved it. Though the Patton KR is a fine combatant, the notion that it was this gonzo color scheme in a sea of feldgrau gray and olive drab green meant that it stuck out a lot. Thanks to the game's spotting engine, the camo did not affect performance at all. The notion of "unique" camo schemes seems to have led WOT onto a moneymaker, and they were quick to capitalize on this newfound gain.
Their next attempt came in the form of the more conservative Panzer 58 Mutz, a Swiss vehicle with good stats in game, and a peaceful historical background. The guys at WOT gave it a "unique bear camo" which while not outrageous by any means, was not historically accurate- the first major deviation on the PC version of the game.

So, naturally, a follow-up was needed, this time in the form of the Rheinmetall Skorpion G, a premium tank destroyer. The original "blank" version is below, but they ultimately went with the "scorpion" scheme for all of them across the game, pictured under that. This was an even greater deviation from form than the Mutz, as the base color was no longer historically accurate. Wargaming had finally broken away from just making paper panzers, they were now decorating them in awesome ways too.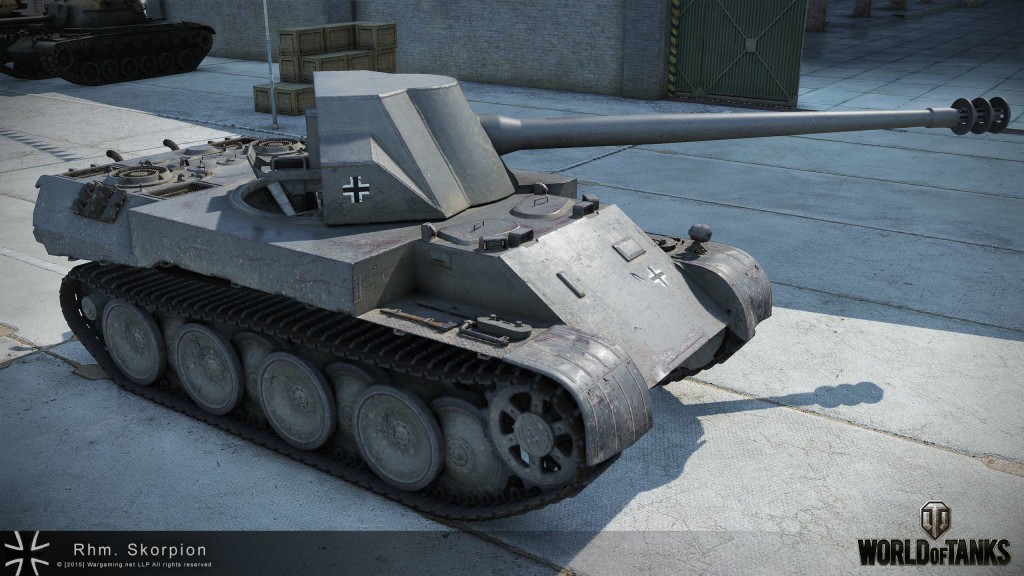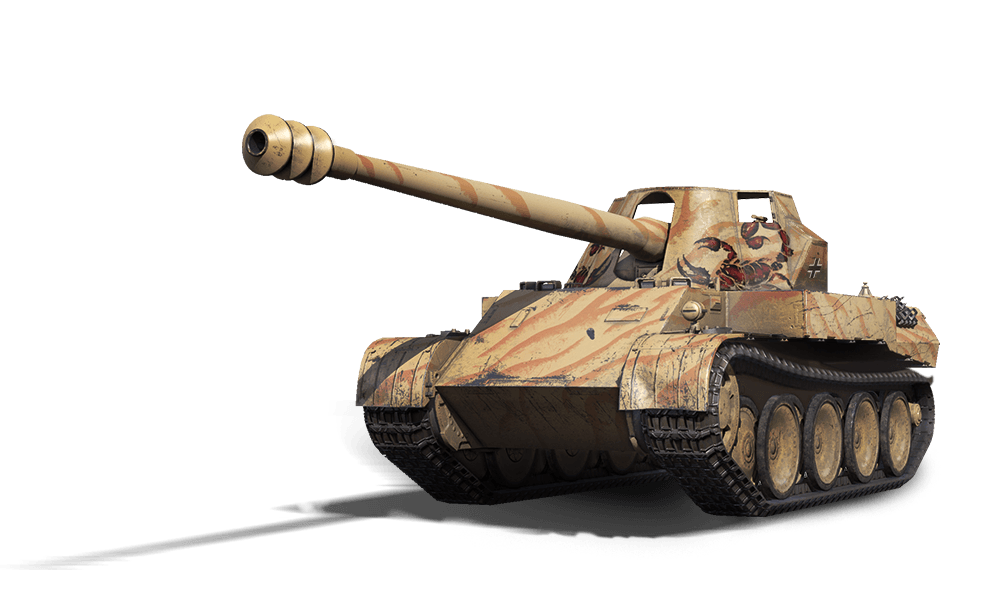 So, things were finally looking up, and people began looking forward to more and more outlandish color schemes. Wow, they sure did deliver!
Their latest deviations from historical norms came in the form of the Patriot and Liberte tanks, both very patriotic tanks, one from the USA, the other from France.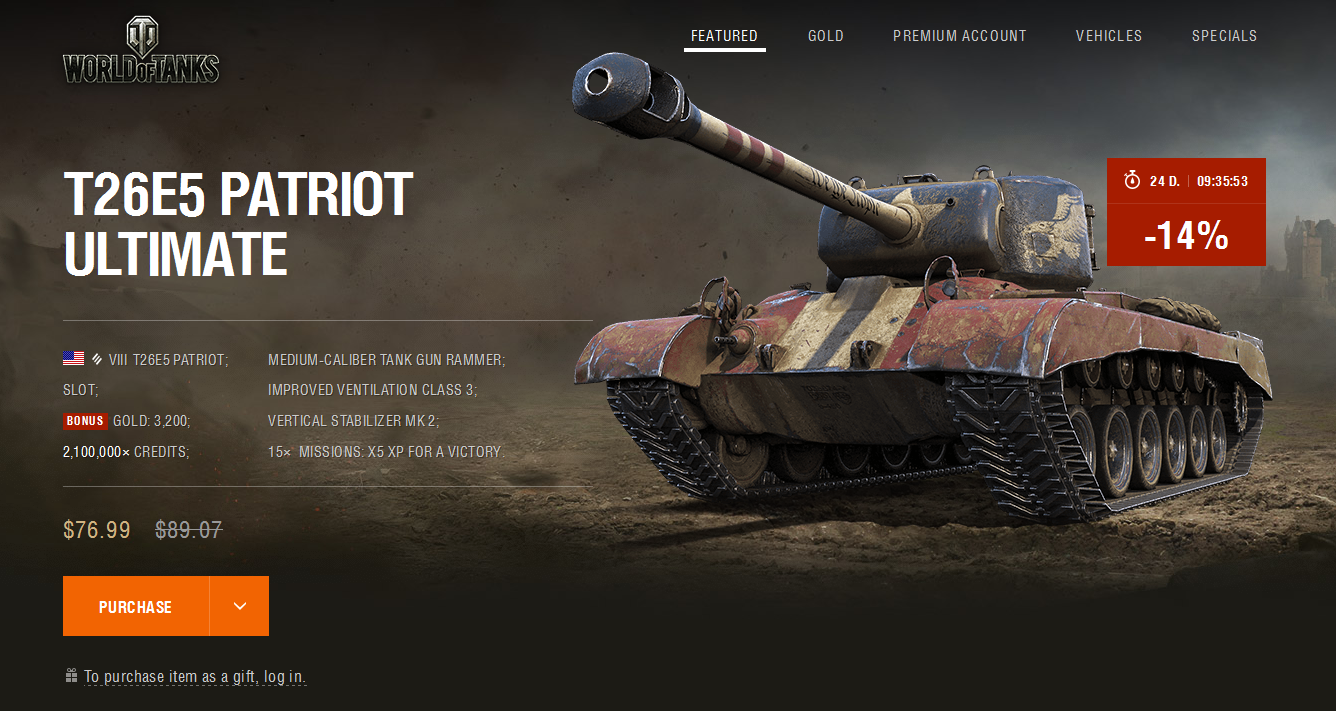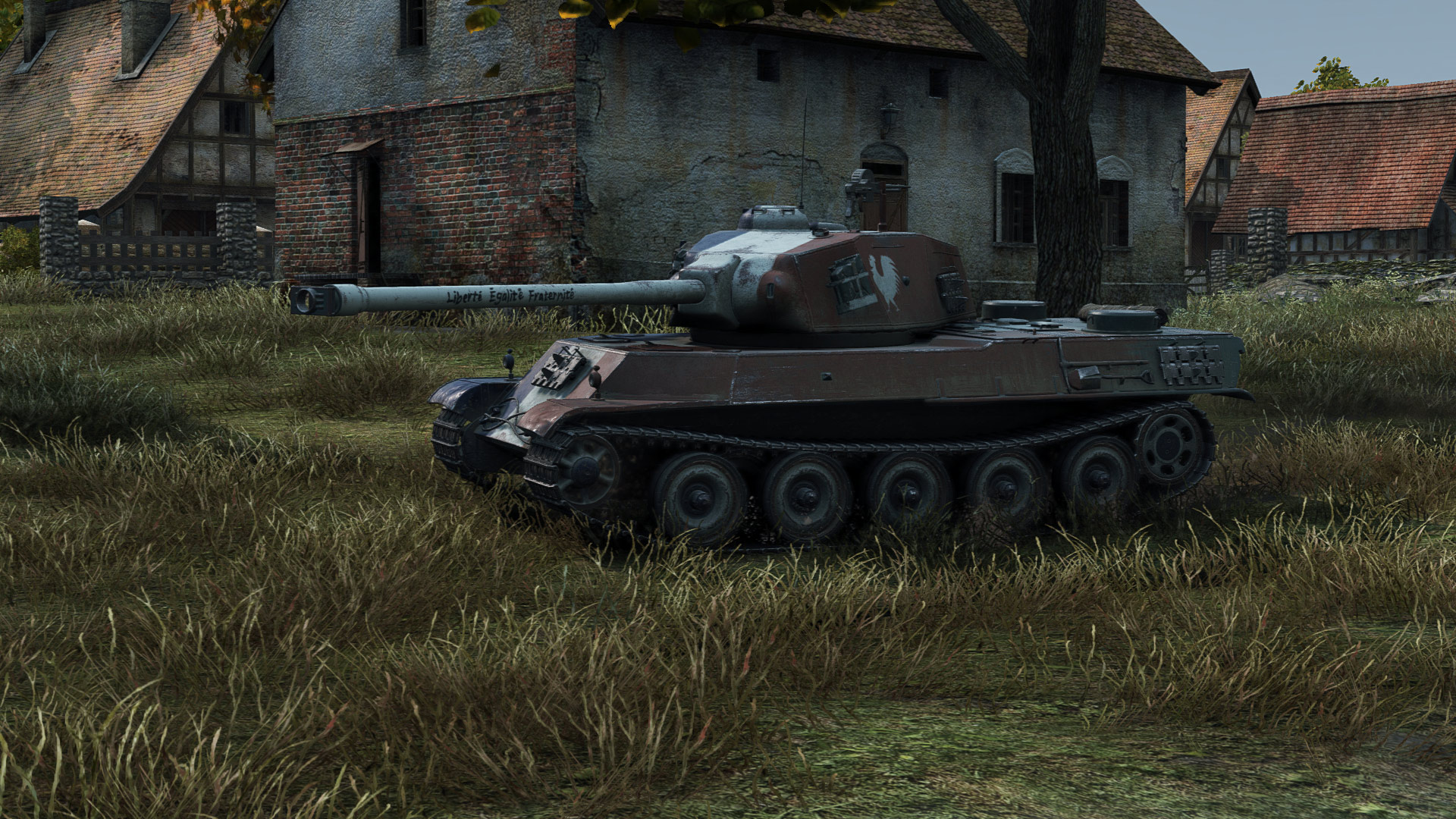 This has rekindled hopes that not only will Wargaming continue to make wild and outlandish things, but also take some community input on how to make camouflage even better for everyone. One of the most requested, black, is now available (for a price, of course) but immense progress has been made. Many of these tanks would have been unthinkable less than a year ago. It is good that a game already so vibrant in other ways is getting a much-needed splash of color!