So, we heard in the September preview that the FCM 50T was going to come up for sale again. Well, we all saw that coming. WOT's "last chance" sales are notoriously unreliable, as has been seen man times before as the
Panzer 4 Hydrostat, M6 Mutant, T-43-3, the E-25, Lorraine 40T, the LEF over in the EU zone, and on and on...
So, was anyone surprised when this came up?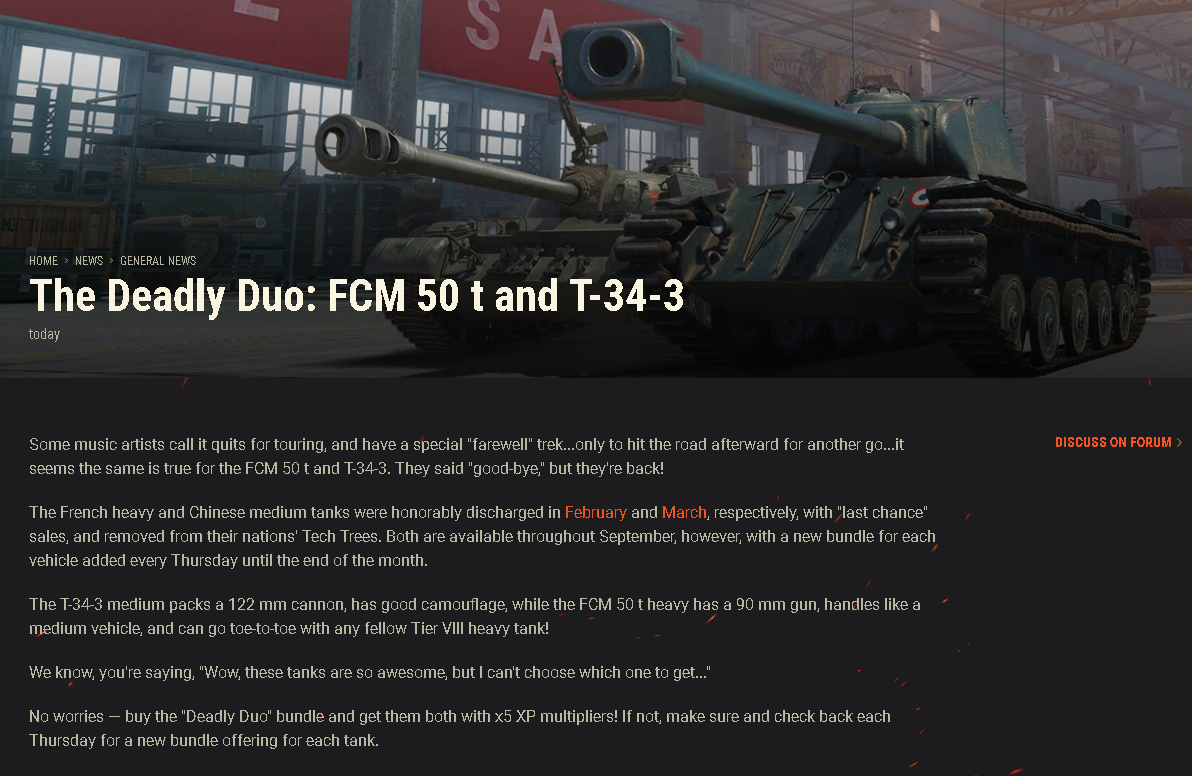 Disappointed? Yes! Surprised? No.