So, the IS-2M is for sale as a "preview" item. I have premium time from getting some "little" tank bundles, and so I saw it in the shop while grabbing screenshots of the FCM 50T bundles. I presume we haven't heard much about it from the Community Contributors thanks to their Non-disclosure agreement; this thing is technically only for sale to "premium" members, so it probably won't get a full shake down until it goes on sale for everyone tomorrow.
The IS-2M is a tier 7 Soviet heavy tank that, at a glance, looks very much like an unpainted IS-2 from the former Berlin Quartet, but WOT assures us there's more to it than just not having the Berlin camo.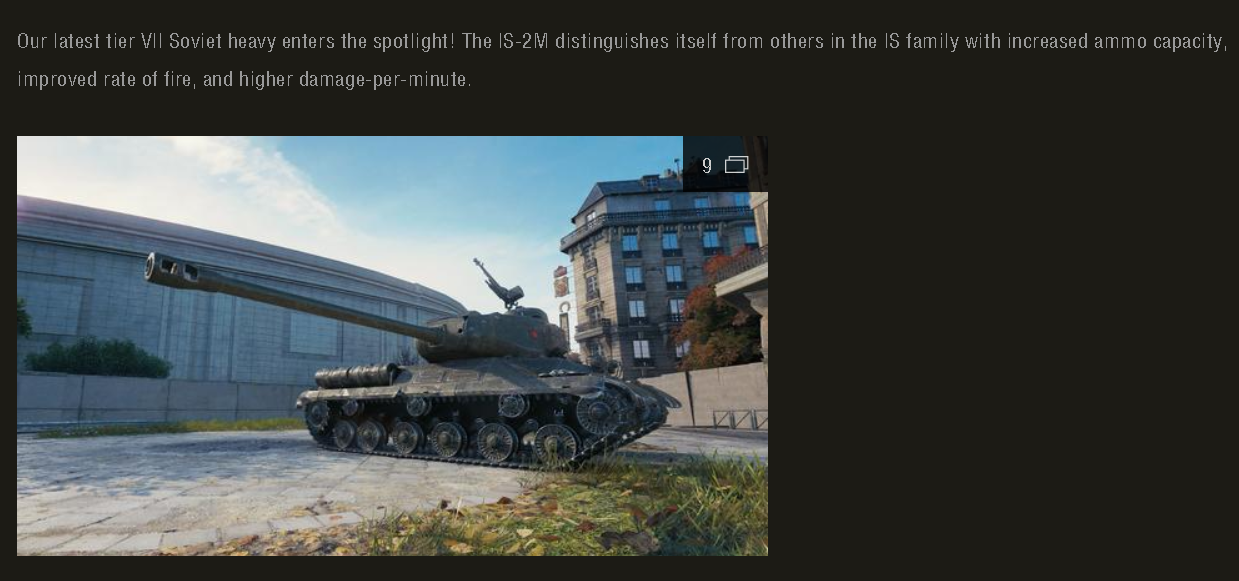 Brilliant, so this is to the IS/IS-2 what the T-34-85M was to the T-34-85. I guess I can't fault the logic there, the T-34-85M is a lot of fun to play. But, the T-34-85M was free if you completed missions... how much does the IS-2M cost?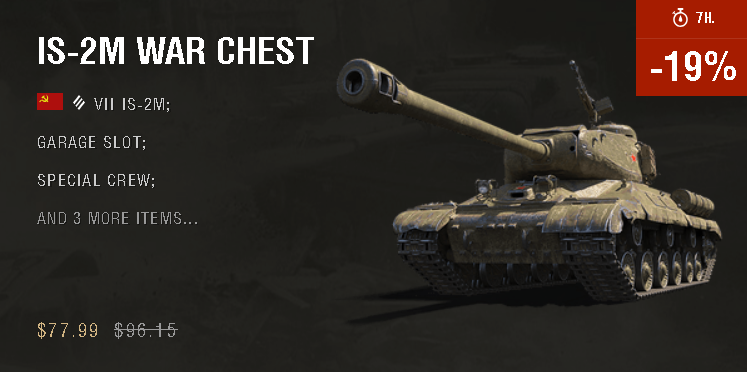 Top bundle is $78 for the "War Chest" version, while the others are $54 and $48 respectively.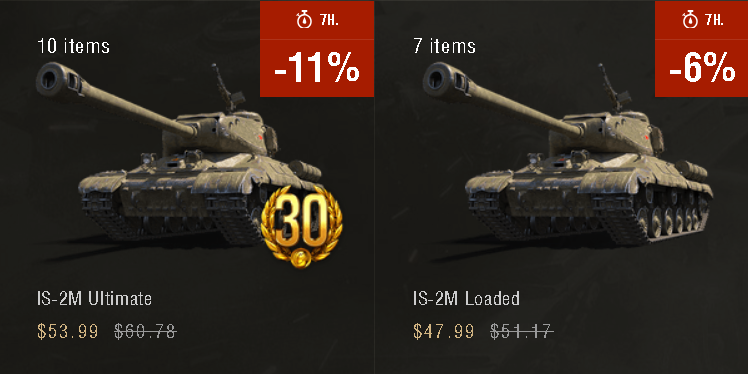 The "stock" model is one of the more affordable ones, at only $30 for a heavy tank. Granted, these are the preview prices, we'll see where it "actually" lands...