In Saint Louis, on the Mississippi River near the famous "crooked" Chain of Rocks Route 66 bridge are two castles.
Well, sort of- the structures are ornamentation over old intake gates for river water that was funneled to a water treatment facility. The structures are essentially abandoned today as technology has advanced, but the manner in which they are built means they'll likely stand for a long, long time.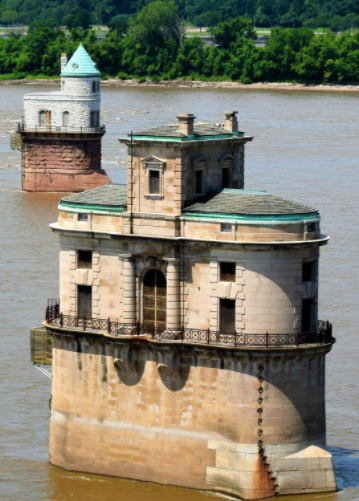 A news crew was apparently the first (and last) people to see the inside of the structures with cameras in 2009, with the last mention of them in media in 2016.