So, as we all know, Hollywood Video, former Blockbuster Video rival, has been bankrupt and dead since 2010. Then, they decided to turn what tiny fragment of their company that they had left into a movie blog... which they summarilly abandoned in 2014.
That's not weird (I guess) but what does strike me as really odd is that... someone is still paying to keep their site online. As of this writing, you can go to
hollywoodvideo.com
and see all the awesome 2014 movie news, like...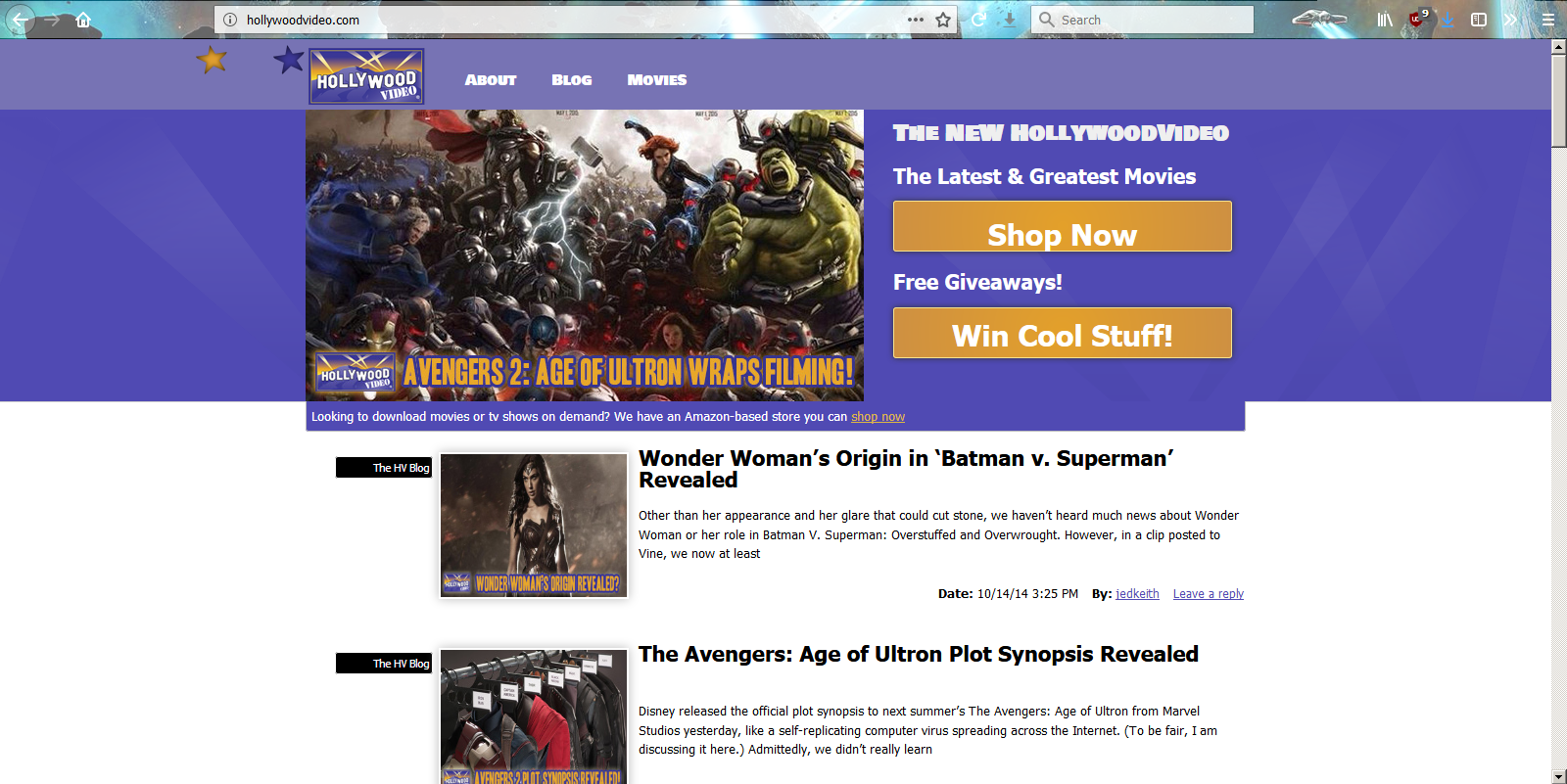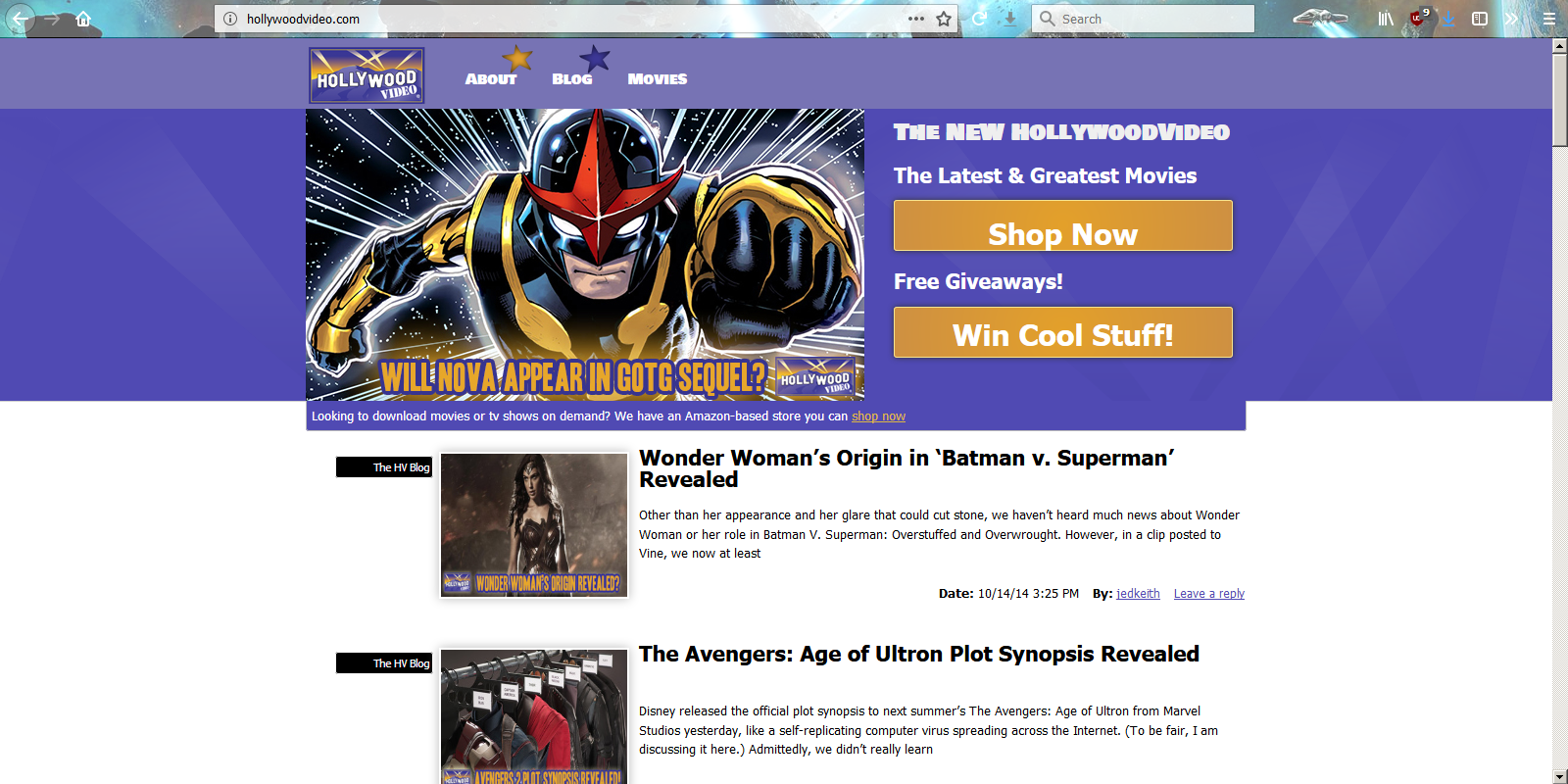 Well, it sure sucks to be Nova.